ACTIVITY
Activities are conducted on a per-WG (Working Group) basis.
Each WG activities are as follows,
Manufacturing WG/example of parts procurement adjustment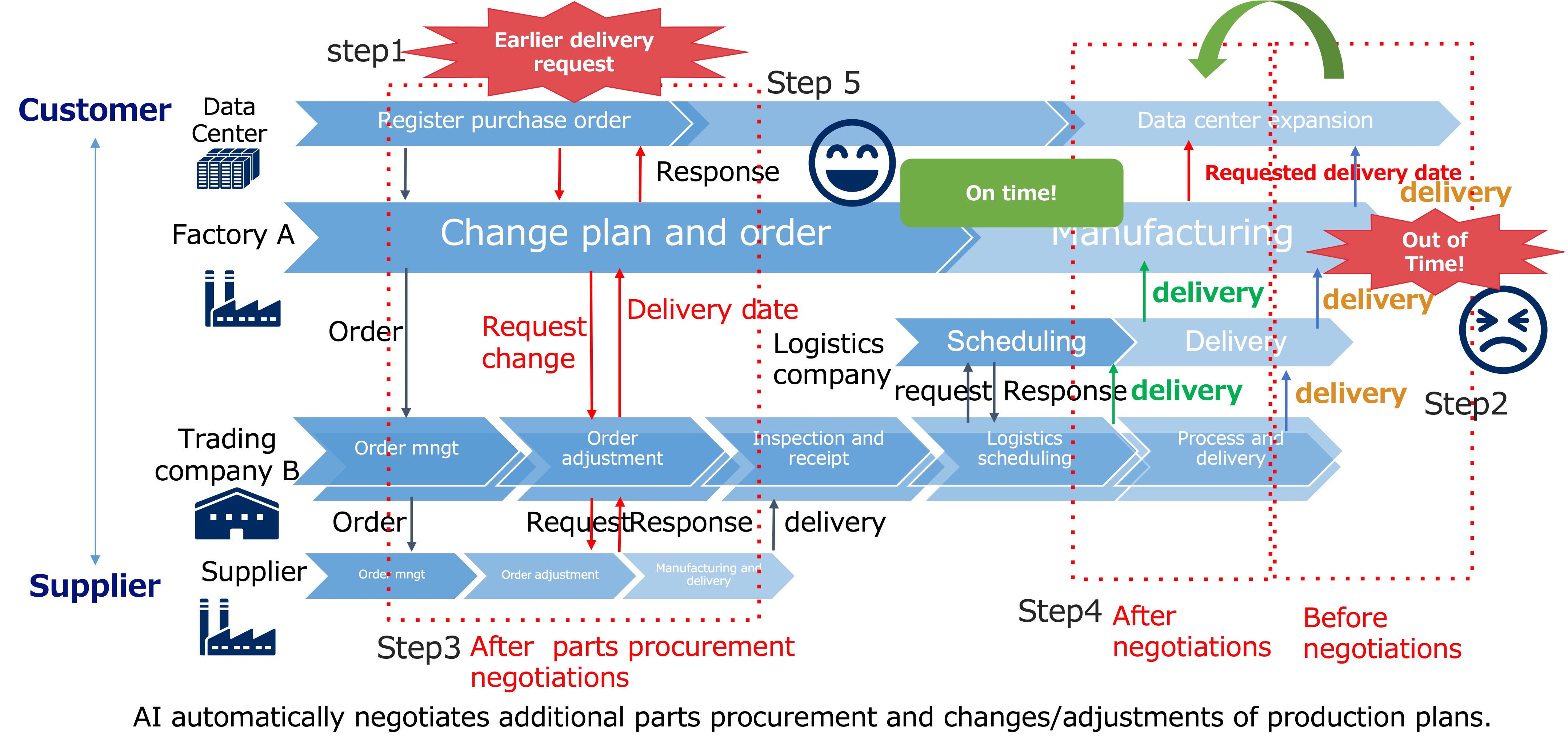 Source:NEC
Logistics WG/example of air cargo space allocation

AI takes a role of the Forwarder.
Source:NEC
Logistics WG/joint delivery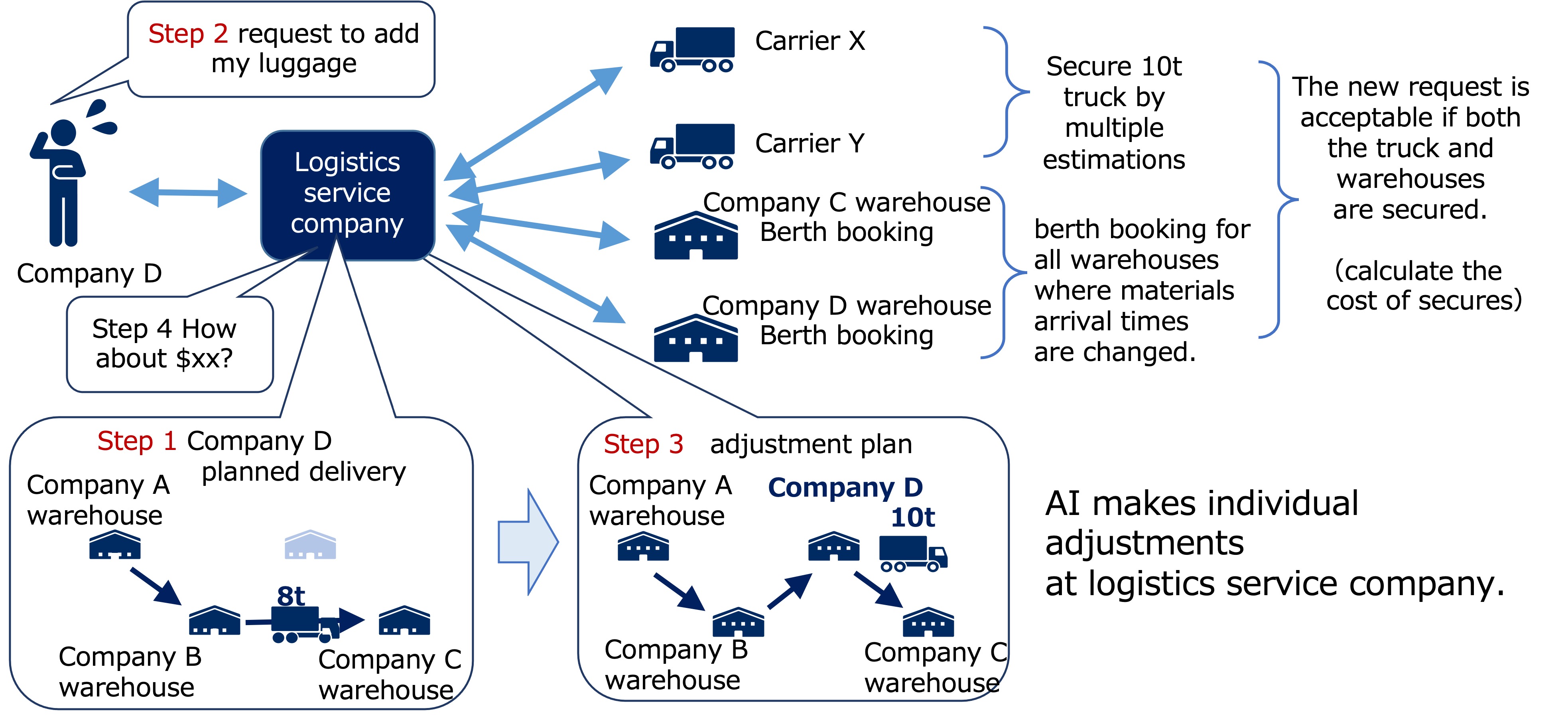 AI makes individual adjustments at logistics service company.
Source:NEC
Outline of eNegotiation
・Lots of message exchange for adjustment in logistics and manufacturing industry
・Replace mail, telephone and fax with EDI so that RPA and AI can use.



Source:NEC
・Proposed eNegotiation Project to UN/CEFACT(United Nations Centre for Trade Facilitation and Electronic Business)
・This project was officially adopted in October 2020.
This project is planned to be active until the first half of 2022.
・The activity is to formulate a standard for the EDI (Electronic Data Exchange) of negotiations currently conducted by e-mail, telephone, fax, etc.
・Through EDI in accordance with the standard, negotiation transactions by people, RPA, and AI can be interconnected and interoperated between even independently developed systems.
More details
Applying standard protocols
Applicable area(Scope)
・Mainly applied to communication and messaging in negotiation operations in the manufacturing and logistics industries
・Specifically, standard protocols are applied to adjustments such as delivery time, quantity, and price.
Application flow
Step 1 Select operations that apply standard protocols
Step 2 Define the messages of the operation flow in the standard protocol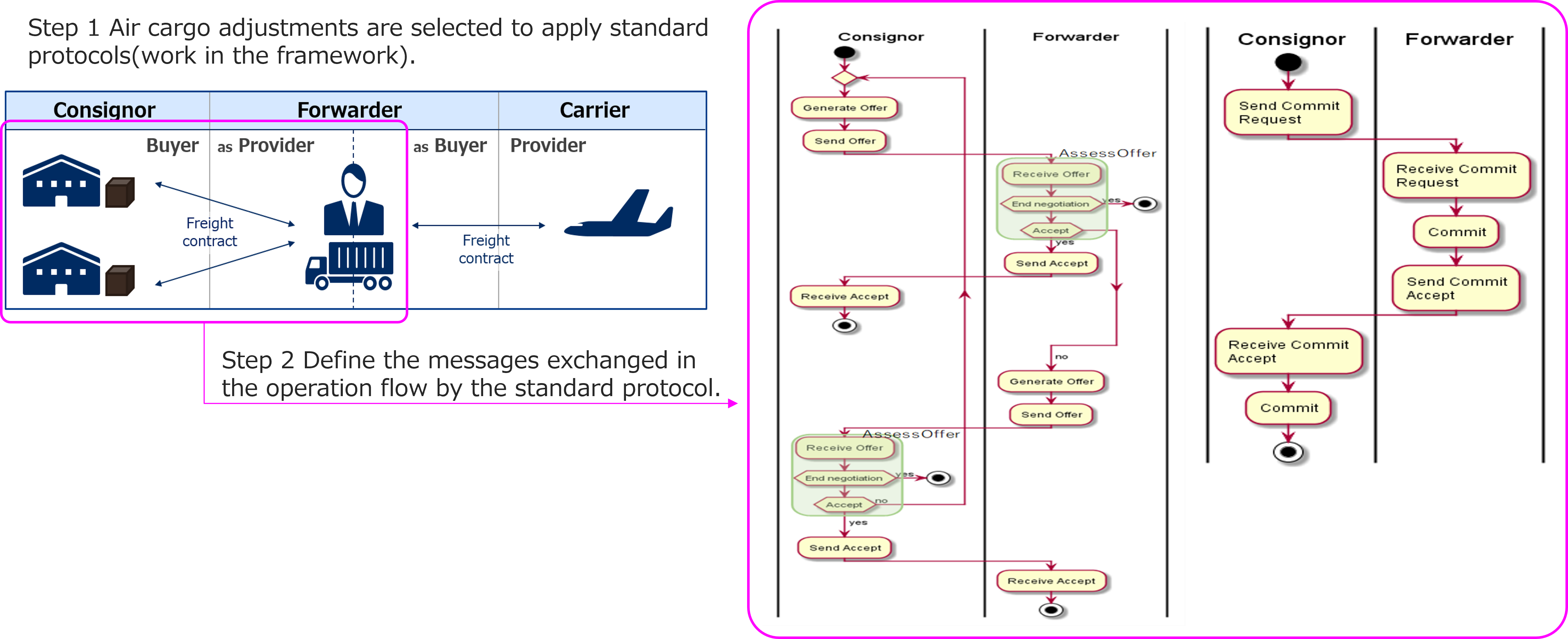 For more information on how to apply standard petrocol, please refer to the following documents.


・BRS(Business Requirement Specification):
Describe requirements such as the scope of the standard protocol and processing procedures
・

Implementation Guide

: Coming soon
Guidelines for implementing standard protocols
Common WG/IIC(Industry IoT Consortium)
What is IIC (Industry IoT Consortium)?
・IIC is an international industry association that promotes industrial IoT from a vendor-neutral standpoint.
・IIC has a strong presence, including cooperation with the World Economic Forum (WEF) and Industrie 4.0.
IIC homepage https://www.iiconsortium.org/
Activity status
・NEC proposed the Negotiation Automation Platform Testbed and approved by IIC. (August,2019)
・NEC continues to make presentation for the progress and promote the activity at quarterly meetings and exhibitions.
・NEC participates in the technical subcommittee dealing with data exchange called Distributed Data Interoperability Management.
Common WG/organizing ANAC SCM league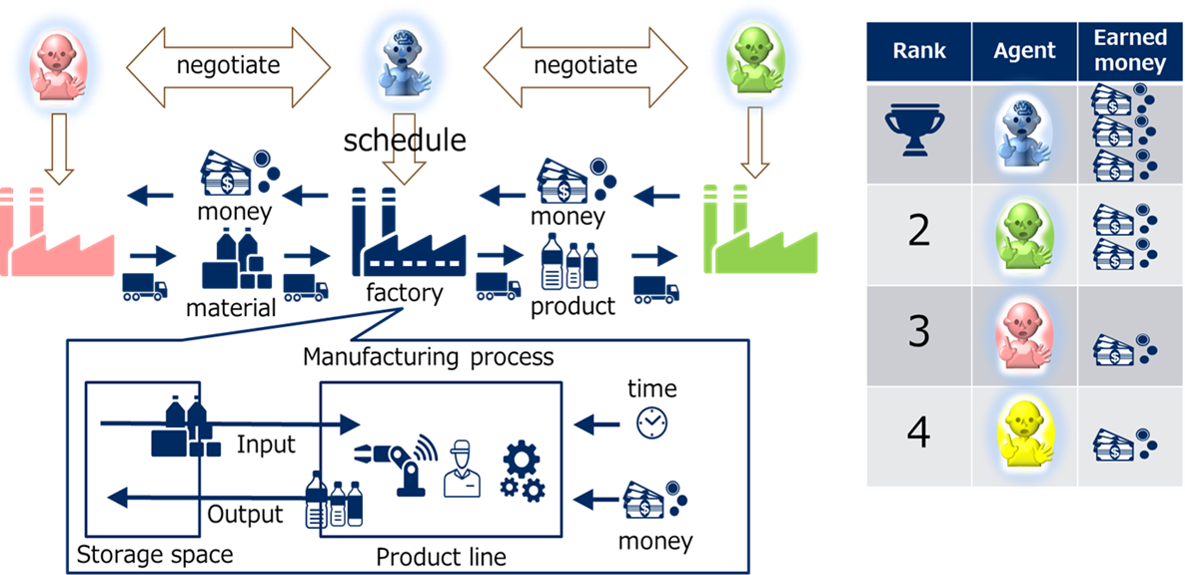 Source:NEC
・Since 2019, the Automated Negotiation Agent Competition has hosted an annual SCM league competing for negotiation skills.
・The contestants submitted the manufacturer's negotiation AI. In a virtual economic space, AI, which negotiates between AI, buys and sells parts and products, and uses them to formulate manufacturing plans at its own factory, and the AI that achieves the maximum profit after a certain period of time will be the winner.
・The number of participating teams increased year by year → 8 teams (2019) → 22 teams (2020) and 51 teams (2021)
Portal page of the league https://scml.cs.brown.edu/